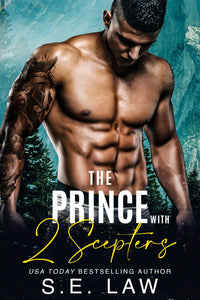 The prince has two scepters:  one that points forwards, and the other back.  How will I enjoy the ride?
Lorna:
My parents always wanted me to be a slender, lithe girl fit for a prince.  They even signed me up for dance lessons, like I was going to be a prima ballerina.  As if!  But now, those lessons in flexibility are serving me well because this handsome prince has two scepters … that point in opposite directions!
Cedric:
I thought Lorna was one of the ladies I ordered off the menu.  Yeah, I'm that type of a$$hole.
But Lorna is so much more because the curvy girl's young …
Feisty …
Sassy as hell …
And so flexible.
Soon, she's showing off her elasticity, and it only gets better from here!
This is a follow-up to Sven and Shirley's story, Twice Taken By My Dad's Best Friend.  In this tale, we meet Lorna, Shirley's roomie from college who used to get into the worst escapades.  Yes, it's that girl – the one with no boundaries at all.  But now, Lorna's met her match because not only is Cedric a prince, but he's got TWO of what she needs and one of them points in the OPPOSITE DIRECTION!  Holy cow!  Click "Read" immediately because these stories are only getting crazier with every installment.  Shock factor guaranteed 😊